Pics and report contributed by Christina
30 IOGers had a fun night at David's infamous annual barbecue in the deeply rural realms of Stonham. True, the weather was awful, but it did not spoil our fun in the slightest. The alcohol and teas and coffees certainly helped to keep us warm, while some of us were dancing away in David's ancient barn to the tunes of ceilidh music, expertly led by our teacher Glenys.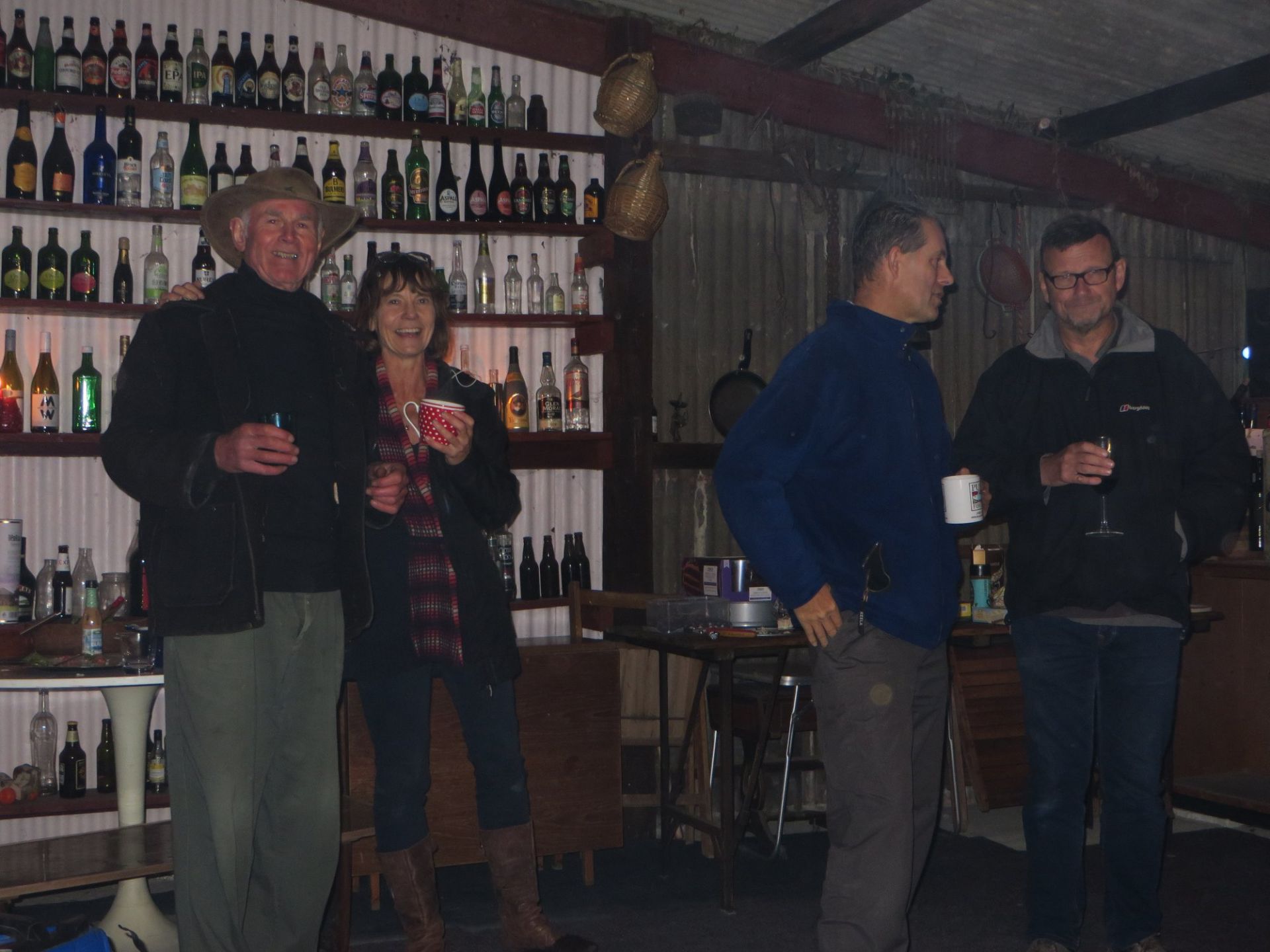 The next day those of us who had stayed over, and some that just came for the walk, set off on a pleasant amble of around five miles around Stonham countryside and Stonham Barns. We also had a mooch round the Suffolk Surplus site where I spotted an old bike, not sure if it was meant for sale or served as decor. Don't think of acquiring it to ride it on my forthcoming cycle ride!
For lunch we enjoyed Marie-Louise's curry soup – it went down extremely well. It was full of amazing ingredients to add to the flavour. We ended the day having coffee in David's garden. He showed us an interesting item hanging from the ceiling inside one of the many buildings in his garden. To me it looked like a toffee meringue. In fact it was a wasp nest!
A big thank you to David and Glenys as well as our group chef Marie-Louise and to Andy for providing great music. Not to forget all who braved the elements and contributed to make it a special evening.
---